Misty Pines Pet Company
Misty Pines is set on 25 acres of rolling hills in scenic Franklin Park. We have been in the pet care industry since 1975 and have built our solid reputation by providing friendly and professional service to you and your pet. We are a family owned company and pride ourselves on maintaining an impeccably clean and comfortable facility.
At Misty Pines Pet Company we offer a variety of services for you and your pet.
With Dog Training, Pet Boarding, Doggie Daycare, Dog Park Grounds, and Pet Grooming services all in one place, Misty Pines Pet Company is designed to serve all of your pet's needs. Our goal is to help you and your pet build a happy and healthy relationship.
We are the complete pet company that loves the company of people and pets. So please come by with your pet for a romp through the dog park, an overnight stay, or a sit by the fire to socialize with other dogs and their owners.
We invite you to browse our website and have your pet sit with you while sniffing through our virtual pages to find all the information you need.
We also want to invite you to visit the Misty Pines On-line Shopping Mall where you can view and purchase products for your four legged family member, as well as apparel for humans from clothing lines such as Filson, Frogg Toggs, and Misty Pines Signature. Products you see on our online shopping mall are also available at our establishment.
Misty Pines Mission Statement
The mission of Misty Pines Pet Company is to provide the highest ethics and quality of professional pet care, training, and grooming. We will continue to grow as a dynamic organization, building valued relationships with our clients and providing exemplary services. We are the complete pet company that loves the company of people and pets.
---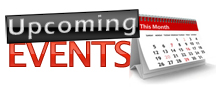 Classes & Events Calendar!
Check the Classes and Events Calendar to keep up-to-date on all classes and events scheduled throughout the year. We also have Online Class Registration for our specialty classes. Save a phone call and visit the calendar to see what classes are available and visit the sign up page to register online! Couldn't be easier.
---
Testimonials
Are you new to Misty Pines and want to know what other clients are saying? Read below for testimonials and reviews of our services from actual clients that you just might run into during a dog training class or rub shoulders with while checking in for dog boarding. Make sure to click the links below to read testimonials about specific services, and don't forget to check back often because we have piles of letters and e-mails to add that will keep the pages new and interesting.